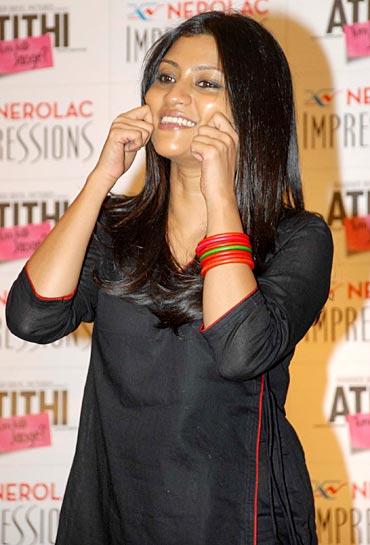 Then, there aren't any sexual scenes?
There are but maybe like one or two. Since I am married to an older man, I am set to seduce a much younger man, since in those days you couldn't really send a dirty message. So, there aren't really many love-making scenes. The few there are have been aesthetically shot because the script is penned ingeniously.
What exactly made you agree to do such a film?
I found it extremely funny. See, firstly we pretend that women don't have a libido, and thus we've seen a lot of films dealing with male sexuality. So, I was immensely pleased that a film came to me dealing with women's libido and that too, in a funny way. I didn't find it cheap or vulgar as I wouldn't be a part of such a thing at all. The script was engaging and witty, and thus I agreed to do it.
And what do you've to say about director Vinay Shukla?
I also loved the way he made his earlier film Godmother and I was aware of his sensibilities as a film-maker. I know him as a person, as we met through a common friend (Shabana Azmi) I think he's got this amazing sense of what works and here as well, he's done a phenomenal job by tackling the entire women thing in a highly sophisticated yet funny manner.
Image:
Konkona Sen Sharma